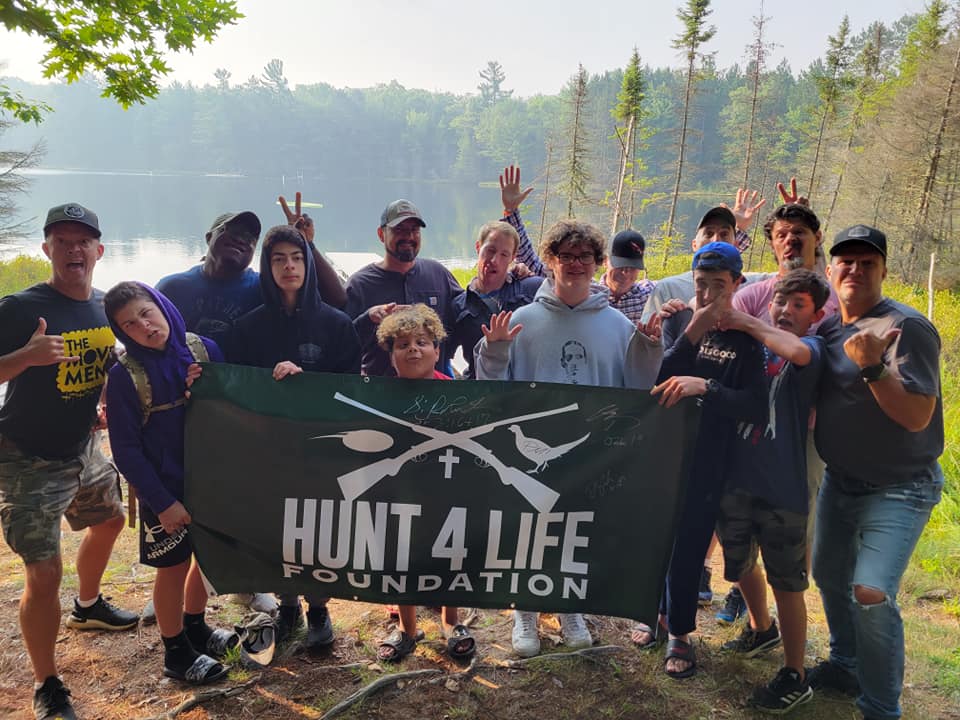 Hunt 4 Life Foundation LifeCampUSA
The Hunt 4 Life Foundation started a camp for boys in 2021 called LifeCampUSA. It is primarily geared towards supporting ministries like Operation Heal Our Patriots and others that help support our youth and post 911 veterans. LifeCampUSA is a mentoring camp that was developed to help fill the huge need for young men to learn what it looks like to be a real man in today's world. Campers come from all over the country. All expenses are covered by H4LF, including travel.
LifeCampUSA focuses on helping boys in 6th-8th grade who have lost their father as a result of their service in the military or law-enforcement fields or to suicide as a result of these careers.
Although we know we can never replace their father, we believe we can pick up wherever they are at and give them good direction. Although these boys are younger (6th-8th grade) they are in a critical learning stage of life. The friends, habits, and role models they develop now will impact the direction their life takes.
This is a Christian faith-based camp. We show the boys what God's word (The Bible) says a real man looks like, not what "the world" or media says, the greatest example being Jesus Christ himself. The mentors for your boys are adult men over age 30 who have already experienced what this crazy world will throw at your boys. They take time off from their careers to invest in your sons.
The week is an absolute blast for the boys doing activities like hiking, fishing, playing games, enjoying campfire talks, and of course eating smores! We cover life skill topics like building character, being disciplined, and working hard in life. We teach the boys to avoid temptations that lead to addictions (pornography, drugs, etc.), to have integrity, to be financially smart, and to serve others. All of this happens at Fort Wilderness camp in the beautiful north woods of Wisconsin!
All of the expenses including travel are paid for by Hunt 4 Life Foundation through people's generous donations. So, if you and your son feel this experience is something they would benefit from please fill out the form below and we will get back to you personally to answer any questions you have. We'd love to invest in your family's future!
Feel free to call my cell at 262-751-5880 or email me by using the form below.
Mark Neumann
Founder – Hunt 4 Life Foundation (H4LF)