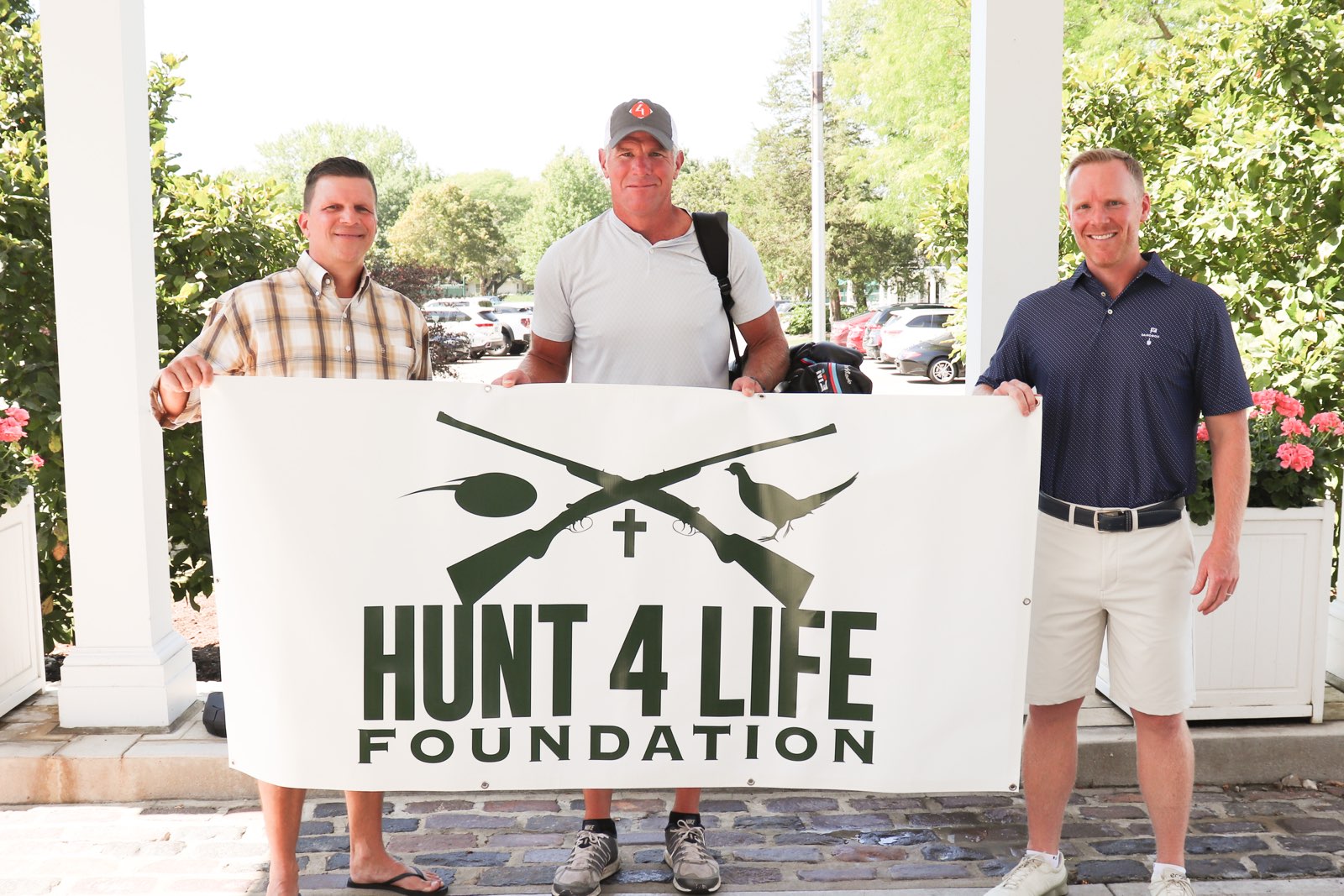 Hunt 4 Life Foundation – Great Times for  Even Greater Causes!
2021 CHARITY HUNT IS SOLD OUT!
Raised over $400k at the 2020 Sportsman's Charity Hunt! Let's beat it this year!
What is the Hunt 4 Life Foundation?
At H4LF we know that at some point every person is searching to figure out their real purpose in life. Why are we here to begin with? Hunt 4 Life Foundation is a 501(c)(3) non-profit organization that provides financial support to military families to support and grow healthy marriages. We also help adolescent boys of veteran and law enforcement families who have lost their fathers as a result of their public service. H4LF also provides direct funding to a variety of youth mentoring-focused organizations.
100% of the donations we receive go to our causes! We also offer events and activities aimed at helping individuals on their personal hunt for life.
The primary goals for this year's Hunt was to raise funds to expand our LifeCampUSA concept, send military couples to the Operation Heal Our Patriots Marriage Program in Alaska in June, and of course, send 2-3 kids on their hunt of a lifetime! But God blew us away once again! Together with our hunters and sponsors, over $600k WAS RAISED and we received funding for 10 COUPLES to go to OHOP in 2022 and enough to send 80 BOYS to LifeCampUSA!! Thank you!!
The October 2021 hunt was AWESOME!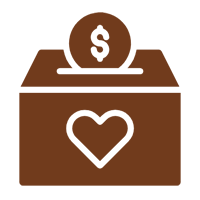 We are a 501(c)(3) non-profit and 100% of your donations go to our causes. A separate grant is used to fund the expansion of our impact. Everything else is run by 30+ volunteers!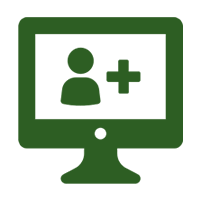 Learn more and sign up your team for the 2022 Sportsman's Charity Hunt on October 12, 2022. Space is limited and we always sell out, so sign up soon!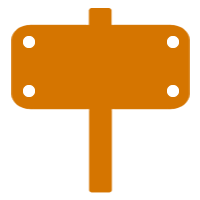 Be a sponsor for the next Sportsman's Charity Hunt to have your company displayed as a supporter to our hunters.
H4LF Starts New Camp for Boys
LifeCampUSA focuses on helping boys in 6th-8th grade who have lost their father as a result of their service in the military or law enforcement fields or to suicide as a result of these careers. This mentoring camp was developed to help fill the huge need there is for young men to learn what it looks like to be a real man in today's world. All expenses including travel are covered.

The Latest from Hunt 4 Life Foundation
2021 Event Summary
Sold out again this year!
28 Four-person teams joined the hunt.
$600,000+ was raised for our charities!
Funds were raised for 10 veterans and their spouses to go to Operation Heal Our Patriots in Alaska!
Funds were also raised to send 80 boys to LifeCampUSA!!!
Awesome raffle prizes were available!
Supporters were entertained by Wisconsin comedian Charlie Berens

.

We chowed down a fantastic dinner!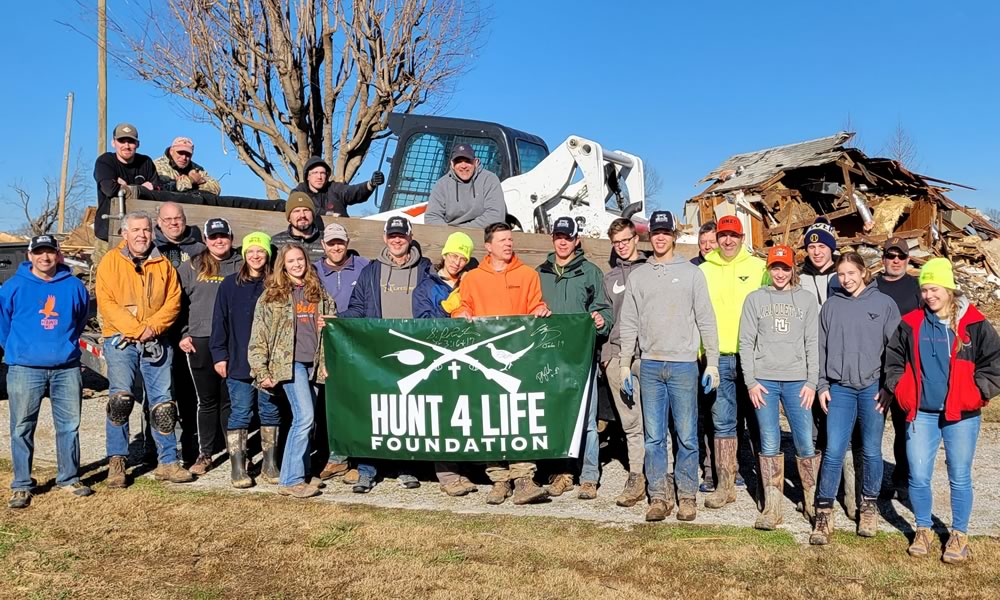 As you may remember, on December 10, 2021 numerous tornadoes tore through the southern states of Arkansas and Kentucky. Many lives were lost and some areas were devastated. Obviously, most people didn't have open calendars the weekend before Christmas, but that didn't stop us from rounding up a...
read more
Since 2004 Hunt 4 Life Foundation has raised and donated over $2,000,000 for great causes! One of our "long shot" goals is to figure out how to raise $1,000,000 IN JUST ONE EVENT! Join us for an unforgettable day of fun and fellowship all while supporting amazing, life-impacting causes!