Event Information & Registration
The 18th annual Sportsman's Charity Hunt will be held October 12, 2022 at the Milford Hills Hunt Club – a premier hunt club and venue in Johnson Creek, Wisconsin. This event continues to be an astounding success every year! In 2021, our hunters and sponsors raised over $600,000 in just one day! They also provided enough funds to send 10 couples to OHOP in Alaska and 80 boys to LifeCampUSA!
Since 2004, we have been blessed to sell out our event every year! Our participants enjoy a fun and competitive day of hunting and shooting activities along with world-class facilities, amazing meals, raffles, and auctions. Activities are followed by inspirational speakers and real-life stories that truly touch the hearts of all in attendance.
Our ultimate goal is to bring in over a million dollars in just one event!
Let's do it!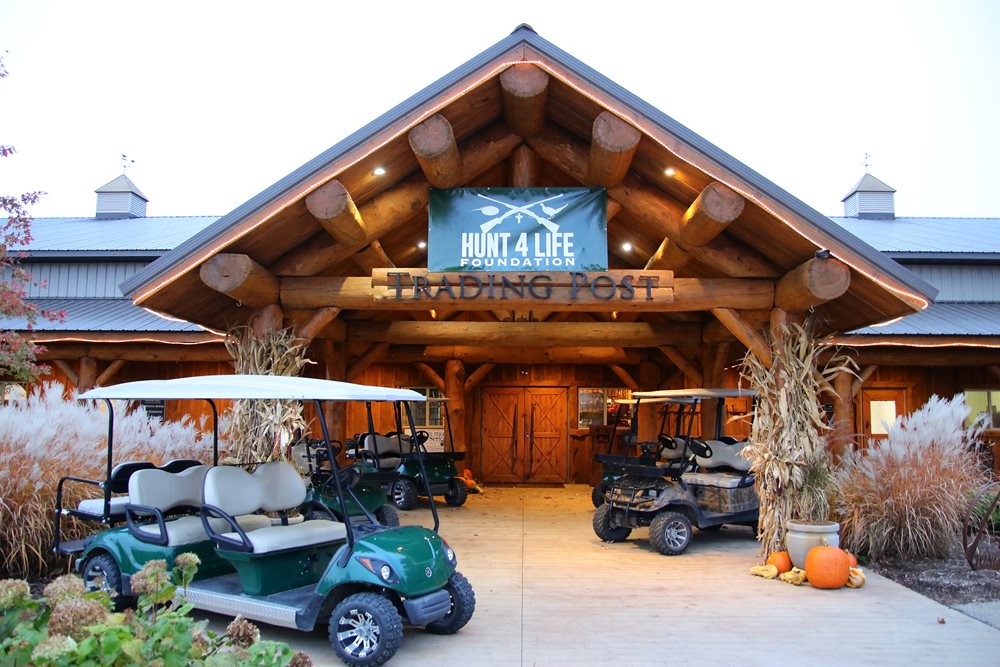 Four-person, 20 Bird Hunt Competition or 300+ Bird Tower Shoot
Man Games/Sporting Clays Course Competition
50 Target "Flurry Shoot" Competition
Awesome Raffles & Auctions (over 100 high quality "Man" prizes)
Crazy Fun, Great Food, Contests & More!
7:45-8:45am – Registration & Continental Breakfast
8:45am – Instructions for the day's events
9:30am – 1st Round (bird hunt/tower shoot or sporting clays)
11:30am – Lunch Served
1:00pm – 2nd Round (bird hunt/tower shoot or sporting clays)
3:00pm – Reception – Appetizers, Raffles, Silent & Live Auctions
4:00pm – Awards, Dinner & Speaker
6:45pm – Event Concludes
Foursome Team Entry Fee Options
$5,000 includes everything in the event highlights
$7,500 Corporate Partnership Team with an optional custom donation amount. Includes corporate or personal name recognition (donation amount can be anonymous based on your preference).
If registering by mail instead of online, send checks and details to:
Hunt 4 Life Foundation
P.O. Box 180382
Delafield, WI 53018