We held our first Hunt 4 Life Foundation (H4LF) Boys Camp and what a week it was!! God showed up big time! Imagine….a group of middle school boys who have experienced unimaginable loss – they've lost their dads during or after service in the military or law enforcement. Then they come together from all across the country as complete strangers to join us at camp… and they bonded like brothers in less than one day??!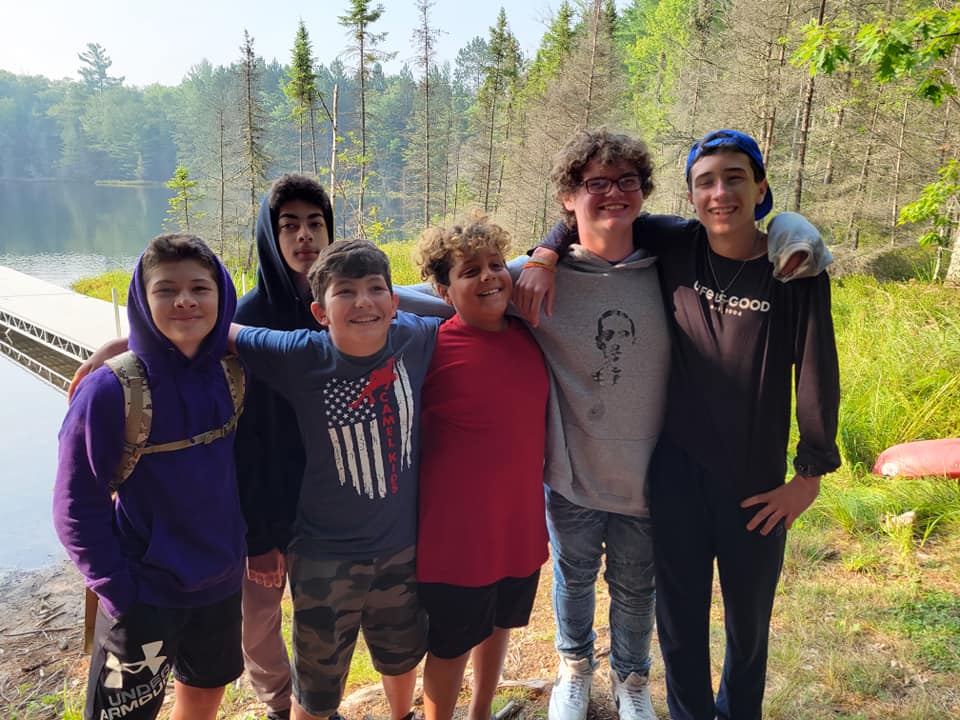 Yes, as we said, God, their Father showed up BIG TIME!!
Enjoy some pictures from our first ever LIFE CAMP where eight Godly adult men mentors invested valuable time away from their families to show these young men what God's Word says a real man looks like!! ….Oh yeah and we ate amazing food, swam, had belly flop contests, hiked, slayed the fish, and ate what we caught. We had Bear Grylls devotion times, journaling, and helped them DTR with God (define the relationship). Our military special forces mentors showed the boys how to ID constellations, build a survival fire, find true north via the North Star, and team building to accomplish difficult challenges.
These young men ate it up! And so did their mentors!! HUGE shout out to Fort Wilderness Christian Camp in Northern Wisconsin for hosting us on short notice and giving us over-the-top service!!
Thanks to all who supported this effort! We'll be back at it next year, bigger and better!